Acrylic Letters and Numbers are a useful product for those making house number signs. We offer a range of colours and designs to suit your needs. Including both upper case and lower case letters, important for those who may live in apartments or shared spaces. See more about these acrylic letters and numbers below:
Acrylic Numbers
75mm high arial numbers, available in 6 colours. These numbers can be purchased in packs of 10, of both the same number or a 0-9 pack.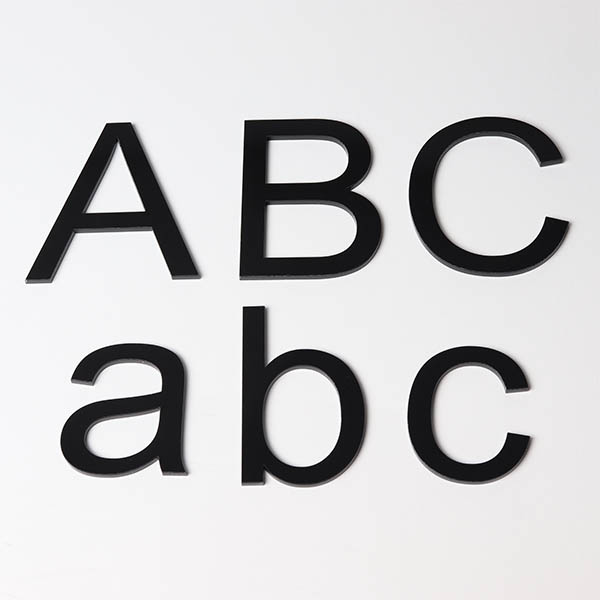 Acrylic Letters
75mm high arial letters, available in 6 colours. These can be purchased individually and both upper case and lower case styles.
Perspex Panels
Perspex Panels are an online, Perspex Sheets Approved Stockist. We provide cut to size Perspex service, providing customers with high quality Perspex branded acrylic. We aim to provide our customers with an informative, reliable service. Finally, if you have any questions about our materials, or require a specific size, please do not hesitate to email our team.
We can cut these pastel coloured acrylics to any size you like. Perspex Panels can provide a cut to size service for all of our products. We also offer pre-formatted sizes ranging from A5 to A1, also square sizes such as 200 x 200mm.
Keep up to date with all things Perspex Panels via our Instagram and Facebook pages.