These Mark Resistant Acrylic Coasters allow you to create durable, long-lasting products for your customers. Using this material, your designs are protected against usage marks.
To apply your design, you can use UV Print, Vinyl or paint.
Available in packs of 10, these coasters can be purchased in a round or a square style. Also, we include 4 bumper feet per coaster, one in each corner.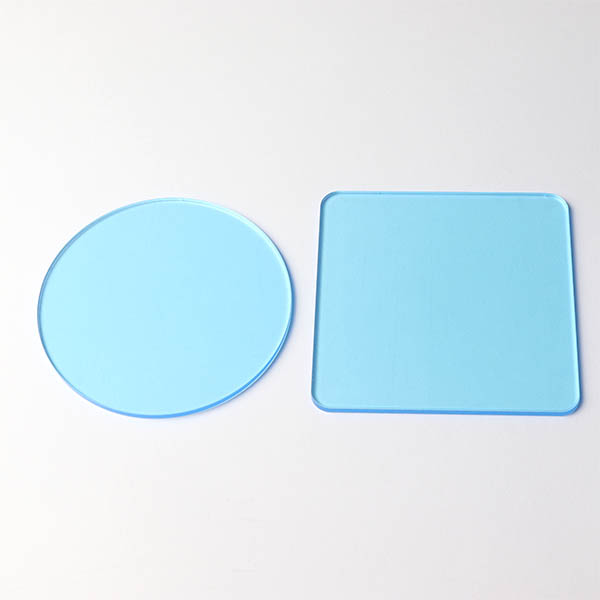 ---
How to use Mark Resistant Acrylic Coasters
1 – Remove the film from the gloss side of the material (this will be blue film)
2 – Add your design to this side, keeping in mind that the design will need to be back to front. Doing this ensures that the design is the right way around when flipped over.
3 – After that, remove the film from the mark resistant side (this will be clear film)
4 – Finally, add the bumper feet provided to the design side, protecting it from surfaces. We include 4 bumper feet per coaster, one for each corner.
Now your coaster is complete!
---
In addition to these coasters, we also offer a wide range of acrylic products. Including discs, gift tags, door hangers and many more.